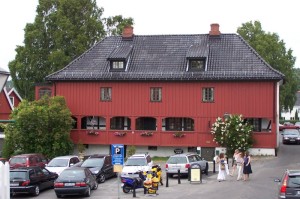 At Sonconsult we have extensive insight and longtime professional experience in some of the most important areas of society: Human Rights, migration, refugee protection, humanitarian work and communication of culture. Sonconsult holds office in a more than 300 year old building on the main square of Son, next to the harbor. In this historical and inspiring environment we work with partners and clients from all over Norway, Europe and the rest of the world. Long distances are no longer obstacles thanks to net based tools and communication. Far away no longer exists.
Trygve G. Nordby
Trygve G. Nordby offers consultancies in the fields of management, governance and organisational development. He has substantial experience from international and national senior management positions within the public as well as the nongovernmental sector. He holds particular expertise in the fields of humanitarian affairs, migration and human rights.
Vigdis Vevstad
Vigdis Vevstad holds a doctorate in international public law and works as an independent adviser and researcher. Her key competence is in refugee and asylum law, as well as policy developments in this area, including developments of a common European Asylum System. Vevstad has many years of national and international experience in both private and public sectors and academia.